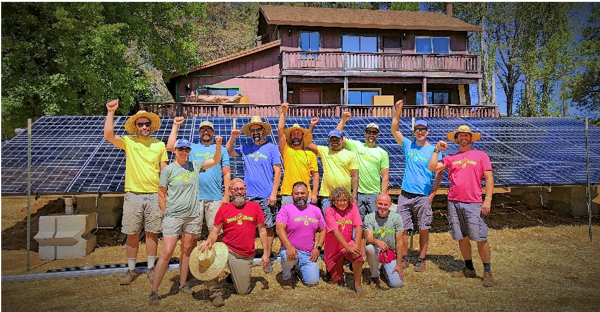 Good Sun
founders and team members are trained in various technical and environmental fields.
Good Sun
is driven by a vision to illuminate pathways to sustainability using solar power.
Make a Donation
Join us in this cause by making a donation of cash or solar equipment. Your support directly provides low-cost solar solutions that help people and the natural world thrive.
Modules acceptable for donation need to be producing at least 50% of their rated power. Equipment donors should be prepared to show evidence that second-hand modules have been tested and are in good working condition.
Good Sun is a U.S. federally-registered 501(c)(3) public charity and California state-registered domestic non-profit. Read the IRS Donation Fact Sheet to learn about how a donation to Good Sun affects your taxes and how to file after making a tax-deductible donation.
Or, find out more about Equipment Donations